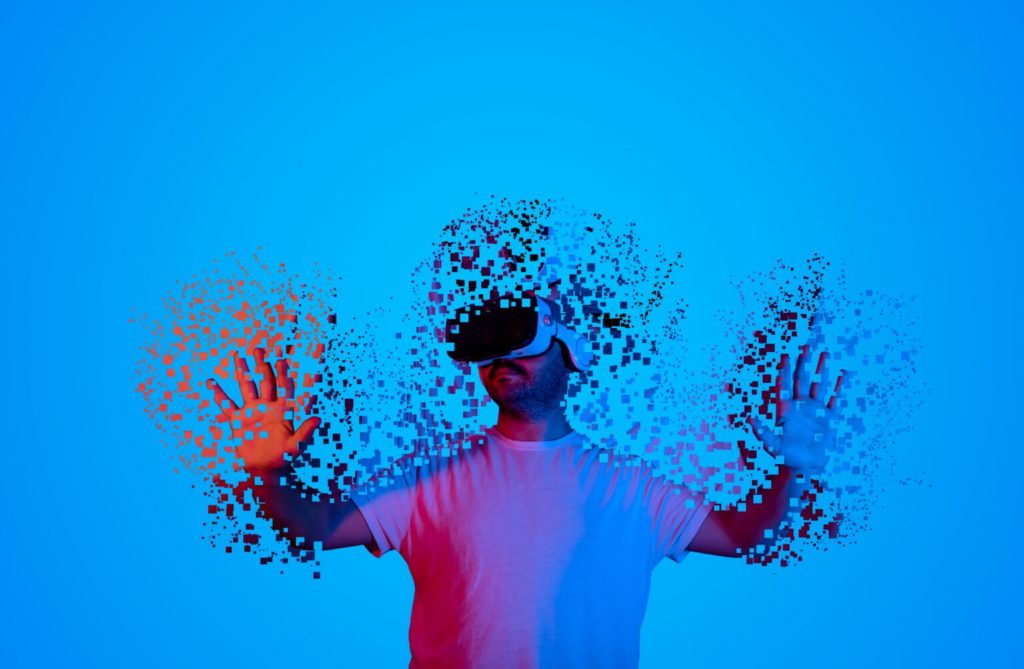 The Facebook to Meta rebranding has taken the internet by a storm, but what does it mean? The metaverse is defined as a digital reality encompassing all aspects of digital practices such as social media, online gaming, augmented reality (AR), virtual reality (VR), and cryptocurrencies; all things that allows users to interact on a virtual landscape. 
What Is Metaverse?
Metaverse is a relatively new popularised term, but it was actually coined by Snow Crash, a 1992 sci-fi novel written by Neal Stephenson. In his book the term was descripted as "a collection of shared online worlds in which physical, augmented, and virtual reality converge."
Back then, it may have been unforeseeable to even think of a future like this, but now we are edging closer to that reality. Eventually, users could turn disparate worlds into one single entity, powered by the next evolution of the internet.
How Facebook Relates to The Metaverse
Facebook recently rebranded themselves as "Meta", with a focus to develop and strengthen their grasp on Metaverse. Through this rebranding, Meta is hoping to help people connect, build communities and innovate businesses.
The CEO of Meta, Mark Zuckerberg stresses that Meta will be developed as a "virtual environment" that you can go into, interact, meet, work and play. Think the internet, but 3D. This focus is integral in differentiating Facebook from Meta. 
What is the 'Meta' Endgame?
To take the words directly from Meta's introduction, "the metaverse will feel like a hybrid of today's online social experiences, sometimes expanded into three dimensions or projected into the physical world. It will let you share immersive experiences with other people even when you can't be together — and do things together you couldn't do in the physical world. It's the next evolution in a long line of social technologies".
As technology enthusiasts, this rebranding marks an exciting revolution in the technological era—and we're excited to see how it develops!
If you're keen on exploring more about how technology is changing the real estate world, follow our technology articles too!
If you love all things tech and want to be at the forefront of the implementation and execution of INCREDIBLE new ideas, You might want to look into ADAPT 2021, one of the largest tech conferences in the world; with an aim to disrupt the and spread knowledge beyond borders! Best part? It's totally FREE!
Don't miss out, BOOK YOUR TICKET NOW!